PRIYA RAMRAKHA | A PAN-AFRICAN PERSPECTIVE, 1950-1968
CURATED BY ERIN HANEY & SHRAVAN VIDYARTHI IN COLLABORATION WITH VIAD
5 October - 1 November, 2017 | FADA Gallery, University of Johannesburg
PRIYA RAMRAKHA | A PAN-AFRICAN PERSPECTIVE 1950 - 1968
Curated by Erin Haney & Shravan Vidyarthi, in collaboration with the Visual Identities in Art and Design Research Centre (VIAD)
Presented in this exhibition is the first comprehensive survey of images by pioneering Kenyan photo-journalist Priya Ramrakha. Following the recent recovery of his archive in Nairobi, the photographs on show track Ramrakha's global travels in the 1950s and 1960s, and his sensitive chronicling of anti-colonial and post-independence struggles.
Born into an activist journalistic family, Ramrakha contributed to his uncle's paper, The Colonial Times, which subversively advocated for civil rights in colonial Kenya. Another outlet for his images was the Johannesburg-based Drum magazine, which opened an office in Nairobi in 1954. Photographing life under Kenya's colour bar, Ramrakha's images countered the privileged colonial purview of the mainstream press, which consistently reinforced British settler interests. This is especially evident in his coverage of Mau Mau – an anti-colonial movement discredited by British colonial propaganda as both an 'irrational force of evil' and a communist-inspired terrorist threat. Ramrakha's images of detentions, roundups and urban protests tell another story; bearing witness to the severe backlash and State of Emergency enacted by the colonial administration, and characterised by mass displacement, enforced hard-labour, and horrific cases of rape, torture and murder.
Negotiating the censorial context of 1950s Kenya, Ramrakha tracked a growing independence and Pan-Africanist movement, photographing leading figures like Tom Mboya and Jomo Kenyatta, as well as the moreeveryday experiences, contributions and political aspirations of various communities in the country.
Returning to Kenya in the early 1960s, Ramrakha became one of the first African photojournalists to work for Time and LIFE magazines. With the mobility and access afforded by this position, he went on to chronicle key independence moments across the continent, as well as Afrocentric cultural celebrations like the 1966 Festival Mondial des Arts Nègres in Dakar. Largely unpublished,
his most hard-hitting images document situations of colonial and post-independence conflict in such contested territories as Aden, French Somaliland and Nigeria. Caught in the cross-fire of Federal and Biafran troops, he died near Owerri in Southern Nigeria (then the Republic of Biafra) on October 2, 1968.
In chronicling the complex struggles and aspirations of the independence era in Africa, and in situating these as lived human experiences – not only of suffering, but also of celebration and community – Ramrakha's archive re-centres, to some degree, the democratising vision and liberal humanitarian impulse of mid-century 'high' photojournalism. In this respect, his attention to everyday expressions of resistance and freedom, and the sustained anti-colonial narrative of his visual commentary, speaks to his distinctive position as a Kenyan correspondent, rooted in subversive and largely unacknowledged histories of Asian and black press collaborations in Africa. In profiling his work, this exhibition affords viewers an opportunity to revisit these narratives of colonial disentanglement, and to consider the ethical imperatives, dilemmas and implied politics of their documentation.
Applied to the present, such enquiry is pertinent in the light of recent (and ongoing) activism around decolonisation in South Africa, and its relation not only to the mainstream press, but also to new technologies of image making and dissemination, and the associated emergence of 'citizen photography'.
CATALOGUE:
COLLOQUIUM:
MEDIA LINKS: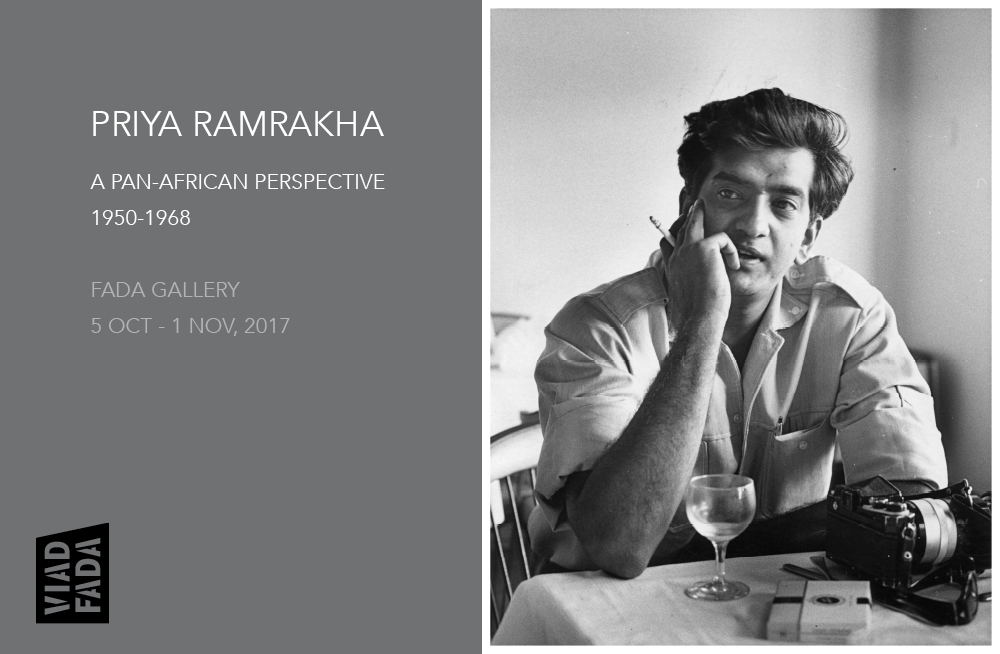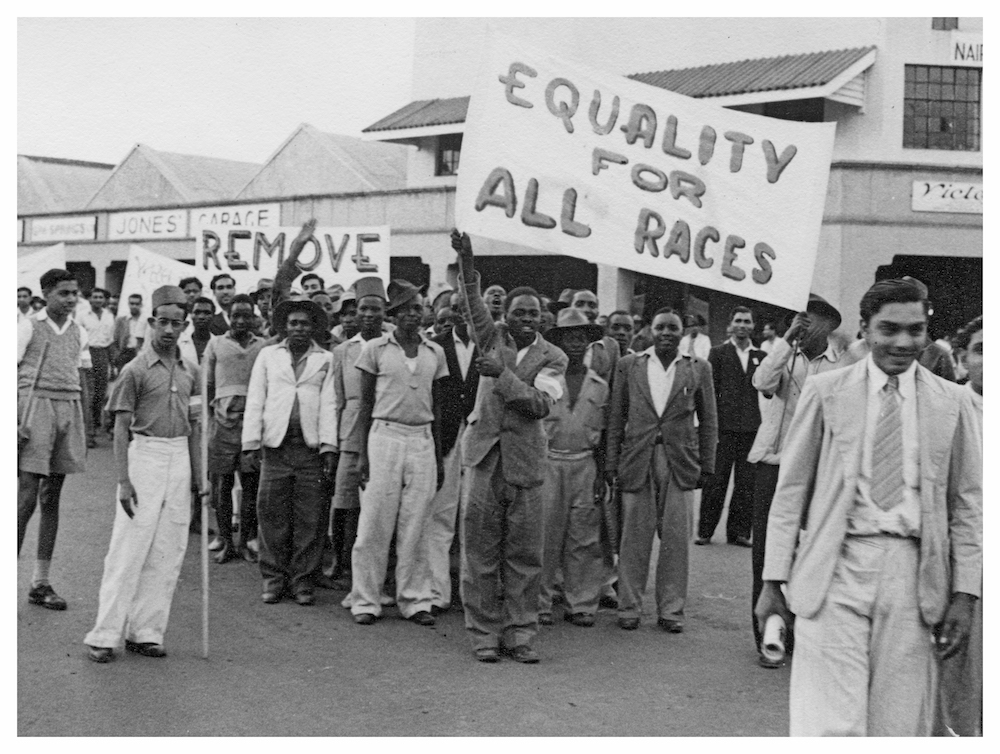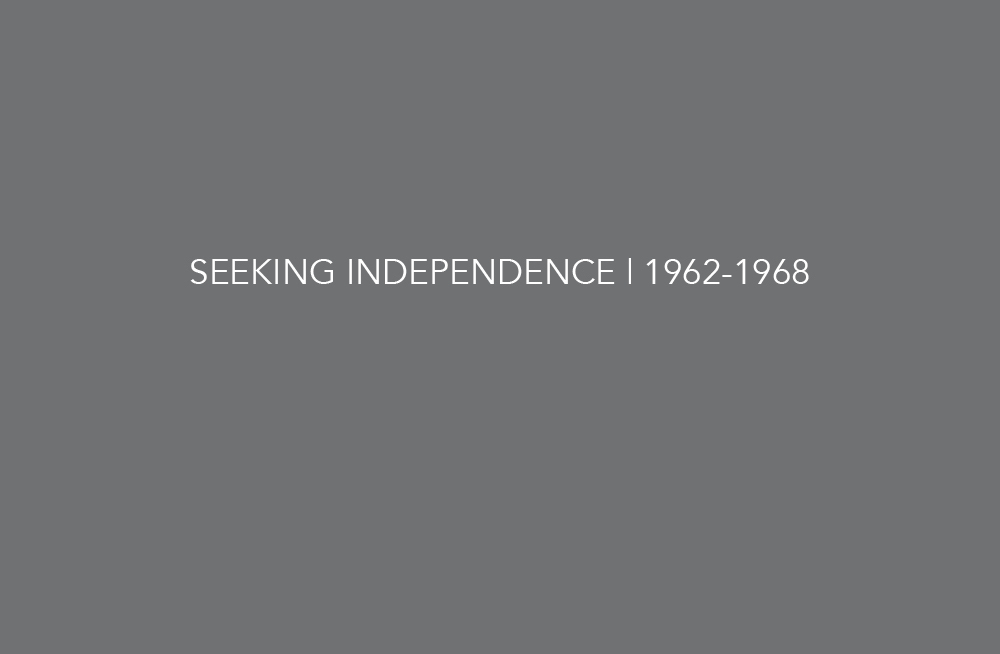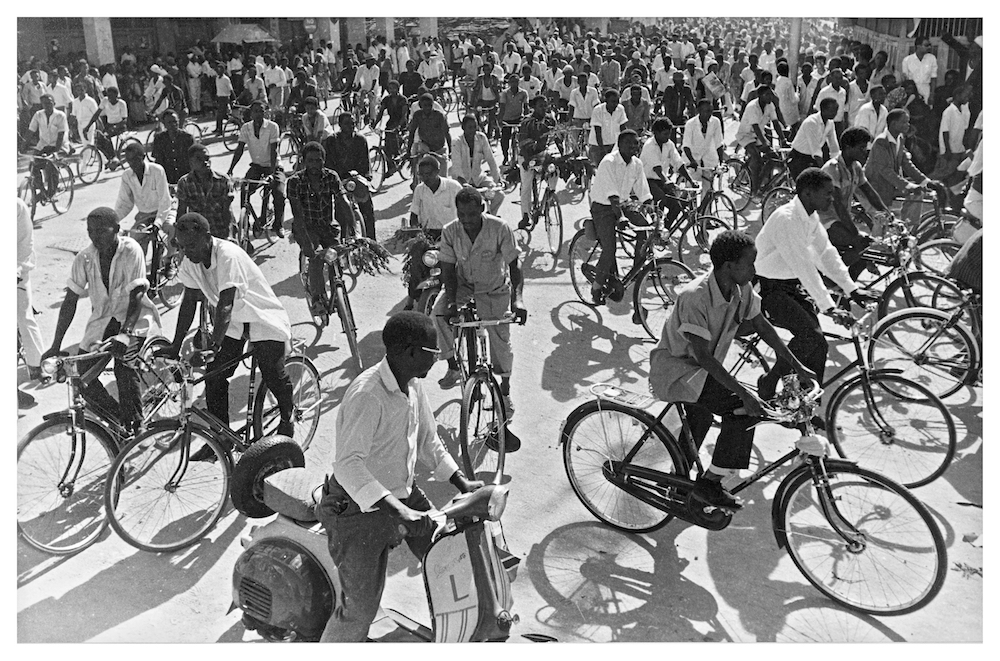 All images copyright Priya Ramrakha Foundation (contact)